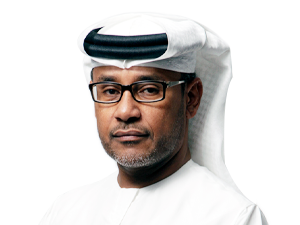 Abdul Aziz Husein Ahmed

Member
Abdul Aziz Husain Ahmed is a board member of Al Ain Holding. He was previously the Chief Executive Officer of Al Ain Properties and a member of the Executive Management Committee from 2011 to early 2019, during which period he was responsible for the strategic and operational activities of the business overseeing successfully portfolio of investments and assets and managed to develop and deliver over 15 projects in the UAE and abroad.
Abdul Aziz brings over 20 years of public and private sector experience, together with an in depth knowledge of the property market in the UAE.
Abdul Aziz also worked for Bin Hamouda and Sons Holding, where he was General Manager, playing a significant role in the establishment and growth of its property division. Abdul Aziz was the manager of The Private Office of His Highness Sheikh Abdullah Bin Zayed Al Nahyan, UAE Minister for Foreign Affairs. He was responsible for overseeing and coordinating both the public and business interests and engagements of His Highness, as well as representing him on numerous boards and events. He was also the CEO of the First Investment Company.
Abdul Aziz holds a B.Sc. in Electrical Engineering from the UAE University.