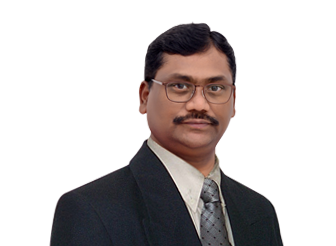 Prabhakaran Kannan

Senior IT Manager
Prabhakaran Kannan is the Senior Information Technologies Manager, responsible for managing and maintaining the information technologies and IT infrastructure for the group. He also designs, develops and implements strategic solutions for the system upgrade and the related policies and procedures, ensuring that the business objectives are met.
Prabhakaran has over 25 years of experience in Information Technologies. Prior to joining Al Ain Holding, he worked as Technical Manager for Allo Emirates in Abu Dhabi.
Prabhakaran holds a dual Master's degree in Business Administration with a Specialization in Management Information systems, Artificial Intelligence, and Biotechnology Management from the National Institute of Business Management in India. He has also attended and certified in various Information Technologies, programs, and seminars.