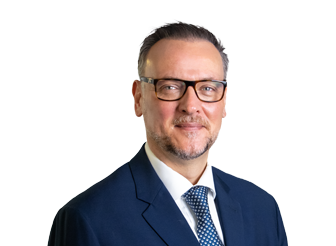 John Stevens

Senior Director - Asset Management
John Stevens is the Senior Director of Asset Management at Al Ain Holding. He is responsible for managing the group's property portfolio and identifying areas to maximize property values and shareholder returns.
John has over 30 years of experience in the Real Estate sector, particularly in establishing and enhancing Asset Management, Property Management, and Facility Management services.
Prior to joining Al Ain Holding, John was the Managing Director at Asteco, and before that he worked for CBRE and JLL in South-East Asia managing some of the region's best known property portfolios of Fortune 500 Clients.
John holds a master's degree in Urban Property and B.Sc. in Estate Management from the University of Greenwich, and he is a member of the Royal Institute of Chartered Surveyors.