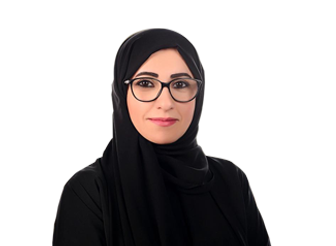 Mariam Saqer

Chief Executive Officer - Education
Mariam Saqer is the Chief Executive Officer - Education. She is responsible for overseeing the educational investments and training strategies including the school operations, management and educational consultancy.
Mariam has over 27 years of experience in education and school development, strategic management and educational consultancy.
Mariam is a member of the Board of Trustees of The Sheikh Zayed Private Academies for Girls and for Boys. She is an active member of the Abu Dhabi Businesswomen Council.
Prior to joining Al Ain Holding, Mariam worked for The Department of Education and Knowledge in Abu Dhabi (ADEK). She also held various positions in public and private schools. She participated in several committees at the governmental level in the formulation of education policies, development and evaluation plans and she also created several programs and initiatives in the field of education.
Mariam has received the Sheikh Hamdan Bin Rashid Al Maktoum Award for Outstanding Performance - Distinguished Teacher Category in 2003. Also, she was recognized for her efforts in the fields of education and investment development in the human factor.
Mariam holds a Bachelor's Degree in Education from UAE University and a Masters of Education in Leadership from Abu Dhabi University. She is a certified Strategic Planning Expert through the International Professional Management Center (IPMC) and a member of the American Institute of Professional Studies (AIPS). She has attended numerous executive management programmes at prestigious institutions such as the Harvard Business School.