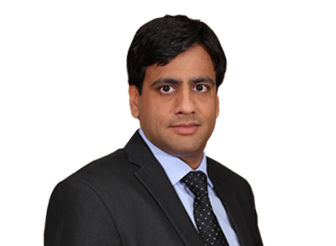 Vipin Karnani

Investment Director
Vipin Karnani is the Investment Director, overseeing the asset management and investment operations, implementation of investment strategy across asset classes, completing new investments and monitoring the existing portfolio.
Vipin has over 14 years of experience in the field of Asset Management and Investment Research. During this tenure, he has managed investments across asset classes globally. Vipin also has extensive experience in other investment operations such as transaction settlement and administration of investment assets.
Vipin joined Al Ain Holding from Al Fahim Group where he gained significant experience across asset classes globally. Vipin also worked for Abu Dhabi Investment House in Abu Dhabi and McKinsey & co in India.
Vipin is a Chartered Financial Analyst (CFA) Charterholder from CFA Institute, Charlottesville, Virginia, United States, Chartered Accountant (CA) from the Institute of Chartered Accountants of India and Master's in commerce in Accounts and Business Statistics from Rajasthan University in India.