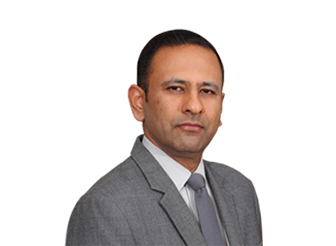 Rajeev Raghunathan

Director of Finance & Business Support
Rajeev Raghunathan is the Director of Finance & Business Support of Al Ain Holding. He is responsible for the overall financial and accounting functions of the group including financial planning, treasury and financial & accounting reporting as per the applicable laws and best practices.
Rajeev has over 24 years of experience in accounting and finance related matters, banking, and internal and external audits.
Prior to joining Al Ain Holding, Rajeev worked as Accounts Manager for a private manufacturing unit in Oman.
Rajeev holds a Bachelor's Degree in Science from Bharathiar University, India. He is currently undergoing a Master's Program in Finance / Financial Management.