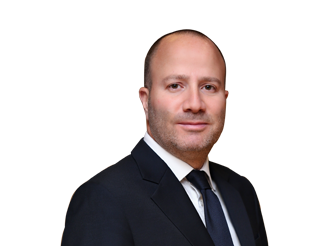 Rabih Elie Karam

Group Chief Executive Officer
Rabih Karam is the Group Chief Executive Officer of Al Ain Holding. He is responsible for developing the corporate strategy, supporting its implementation, and ensuring alignment across all business sectors. Rabih oversees the investments and special projects for the group. He is also responsible for corporate governance and streamlining the system and process within the group.
Rabih has over 27 years of experience in real estate investment, development, asset management, and private equity. During his 18 years with the group, he has held several senior positions. Rabih was the Chief Executive Officer of Al Ain Properties and then Acting Chief Executive Officer of Al Ain Capital, the group's investment arm. He was formerly the Assistant General Manager for Executive Affairs at the Private Office of His Highness Sheikh Hamdan Bin Zayed Al Nahyan.
Rabih is a member of the Board of Trustees of The Sheikh Zayed Private Academy For Girls and The Sheikh Zayed Private Academy For Boys.
Prior to joining Al Ain Holding, Rabih worked for the Gargash Corporate Management Office in Dubai. He also held various senior positions for InterContinental Hotels and Marriott Hotels.
Rabih holds a Bachelor's Degree in Business Administration from Notre Dame University and an IDP-C qualification from INSEAD. He has also attended several executive management programmes at top institutions such as INSEAD, Harvard Business School, and London Business School.