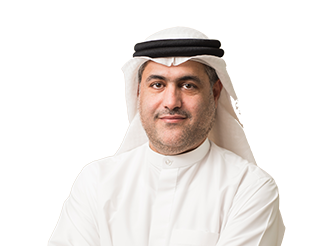 Nourallah Ahed Marouf

Group Chief Audit & Risk Officer
Nourallah Ahed Marouf is the Group Chief Audit & Risk Officer. He is responsible for the internal audit, risk management and compliance of the external audit of all business units of the group.
Nourallah has over 27 years of experience in management and business. He was formerly the Coordination and Follow-up Department Manager as well as the Deputy Chief Executive Officer at the Private Office of His Highness Sheikh Hamdan Bin Zayed Al Nahyan, the Ruler's Representative in Al Dhafra Region, Abu Dhabi.
Prior to joining Al Ain Holding, Nourallah was the Public Relations Manager and Director of the Commercial Department at the Private Office of His Highness Sheikh Abdullah Bin Zayed Al Nahyan, as well as the General Manager of First Capital Investment Holding.
Nourallah holds a Bachelors Degree in Business Administration from University of Jordan and an MBA from Abu Dhabi University. He is a Certified Fraud Examiner from the Association of Fraud Examiners and has also professional certificates in stock trading techniques and strategies and completed other courses in executive management.